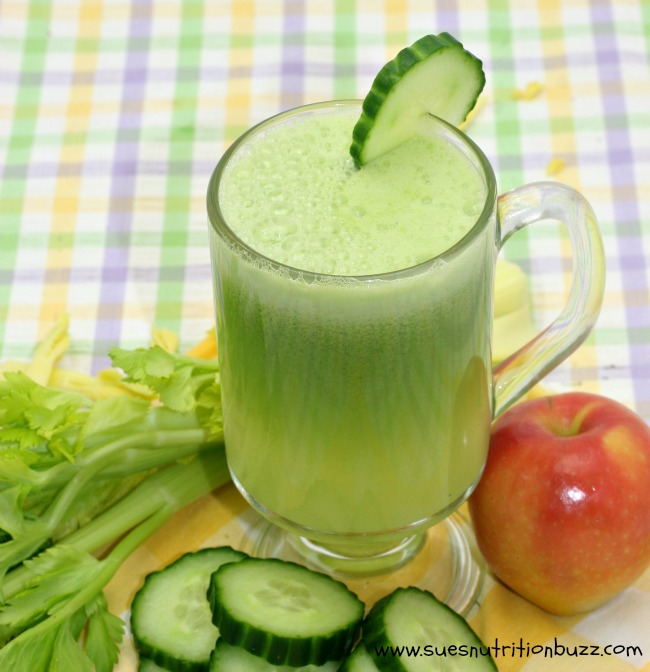 Cool Cucumber juice with apple, ginger, celery and lemon is beauty tonic in a glass. Tap into the power of Cucumber juice for great for skin & hair! I recently started juicing again. I used to juice regularly 2 yrs back and was in my best health at that time. Then, due to various reasons (excuses really) I cut back on juicing and my energy dropped. Well, like they say, if you want to make time for something you will, so am back to juicing regularly and loving it! This cucumber juice recipe is one of my favorites. It's cool, creamy and easy to make. It also doubles as a green juice and is a great way to make your body more alkaline. Best part about it; it's the easiest veggie to juice. If you buy organic, you don't even need to peel. Just dunk and hit the button for a cup of cool cucumber juice.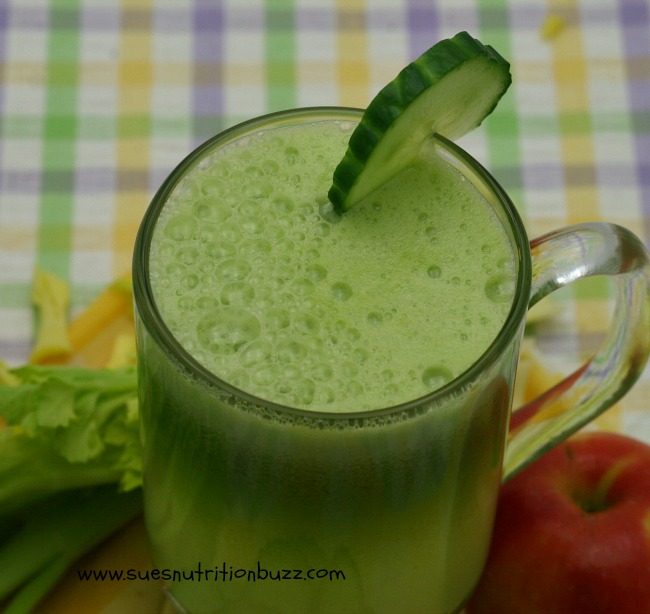 Cucumber Juice as a Skin Hair Health Tonic!

Since cucumbers are 96% water they make the perfect juice veggie. They hydrate skin with valuable nutrients. When applied externally, the astringent properties in cucumbers draw out dirt and cleanse the pores and reduce puffiness around the eyes.  They are very high in silica which gives you strong hair, nails and skin.  The potassium in celery juice helps to regulate body fluid and stimulate urine production, making it an important help to rid the body of excess fluid. Often after few days of drinking celery juice your face and neck look slimmer and you lose bloat.  Ginger has antiseptic properties and keeps the skin clear and blemish free. Apples are loaded with beta carotene and apple peels are particularly rich in polyphenols which offer antioxidant and anti-inflammatory protection to slow aging of skin. Put all these together with some lemon and you have a great edible tonic to nourish skin and hair from the inside out!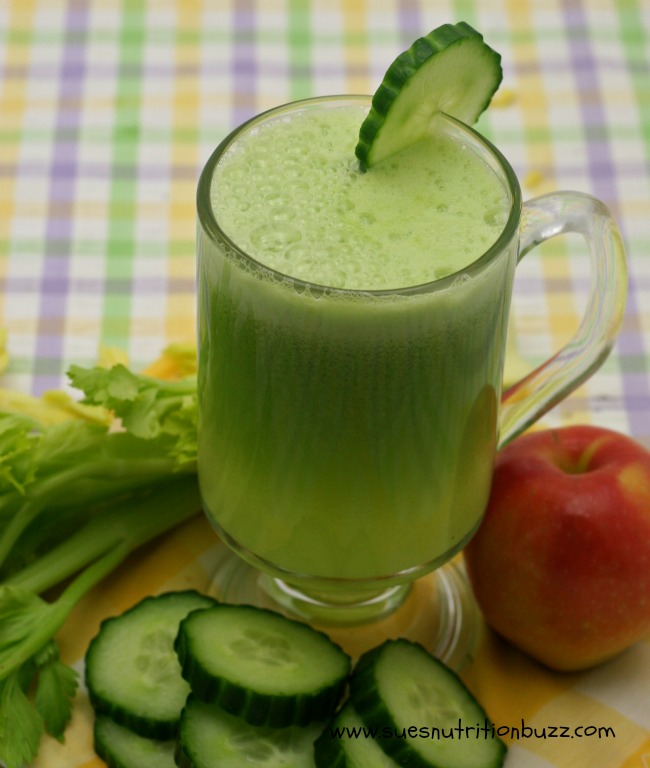 Just a note!

Celery has the highest pesticide rate according to the Dirty Dozen list put out by the EPA! It is preferable that you buy it organic when you want to juice, but if you can't use a fruit and veggie wash to remove pesticides. I have a homemade version of the fruit veggie wash which costs only a few cents to make. Apples, cucumbers can be lightly peeled or washed with the homemade wash to remove pesticide. If you have never juiced and want to get started, read this!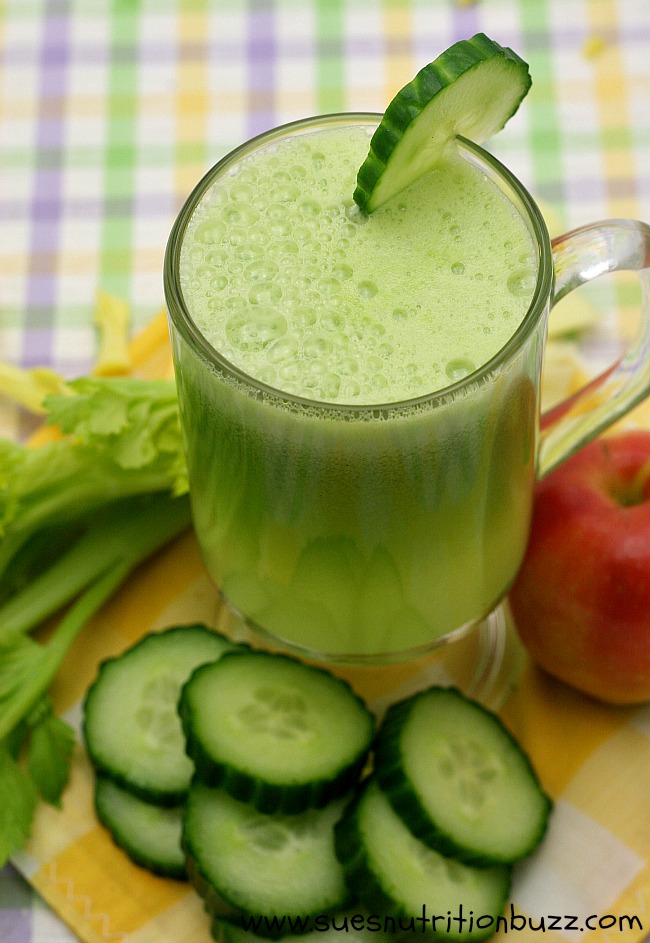 Cucumber Apple Ginger Juice

Print recipe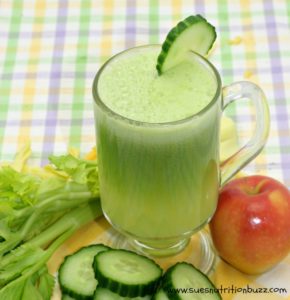 Ingredients
1 cucumber
1 apple
2 stalks celery
1 Inch ginger
1/2 lemon
Note
Loaded with silicon and hydrating minerals and vitamins, this juice will make you glow and nourish your skin from the inside out !
Directions
Wash all veggies and fruit. leave skin on if organic. Lightly peel or wash with a fruit veggie wash to remove pesticides if not organic.
Juice the cucumber first, followed by the apple, ginger, lemon and celery.
Drink plain or pour over ice and enjoy your cool refreshing cucumber juice !
Please follow and like us: